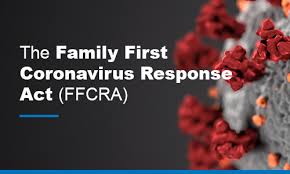 Our firm used to do a lot of employee rights cases, but we reduced that area of practice when we elected to focus on foreclosure defense and student loan work.  Recently though, we have had a few clients with questions about what happens to their income if they or an immediate family member should get sick with COVID-19.  One of our attorneys suggested I post the following to help answer these questions:
WHAT ARE YOUR RIGHTS UNDER THE FAMILY FIRST CORONAVIRUS RESPONSE ACT (FFCRA)?
The Act requires certain employers to provide their employees with paid sick leave and expanded family and medical leave for specified reasons relating to COVID-19.  These provisions are applicable between April 1, 2020, through December 31, 2020.