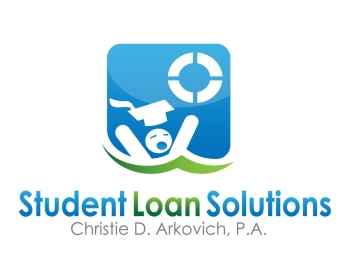 The Consumer Financial Protection Bureau just released a snapshot this week on the excess financial problems that student loan debt is causing our older population.  The CFPB reports that in 2015, nearly 40% of federal student loan borrowers age 60 and older were in default.  I'd venture to say that the number is even higher if we add in private student loans for which parents or grandparents co-signed for their children.  Three quarters of these loans were taken out for their children or grandchildren.  Older Americans are the fastest growing segment of student loan borrowers per the CFPB.
The CFPB reviewed the complaints it had received by these older borrowers and noted the following which I'd like to emphasize are potential violations of our national (FDCPA) and Florida (FCCPA) consumer collection laws:
Delaying or prohibiting enrollment in income-driven payment plans:  Servicers are not advising some older borrowers that they may have their loan payment amounts reassessed under an income-driven plan when their income changes. Instead, some consumers on fixed or reduced incomes are being placed in plans designed for borrowers with growing incomes. Older borrowers in default report that their Social Security benefits are offset to repay a federal student loan—despite their right under federal law to cure their default and seek payment relief under an income-driven plan.
Incorrect application of co-signer payments to other loans owed by the primary borrower: Generally, servicers apply payments received across all serviced private student loans owed by the primary borrower. Some co-signers complain that their payments appeared short because they were spread out over all of the primary borrower's private student loans. This practice can result in servicers being improperly charged co-signers late fees and interest charges, as well as reporting late and missed payments to credit reporting companies.
Failing to provide borrowers access to loan information: Some co-signers complain that loan servicers did not respond to their requests for help in accessing account information. Others report that by the time the servicer sends the co-signer a notice of missed payments, the amount due has accrued fees and penalties. Some borrowers say they did not receive notice prior to a hit to their credit.
Threats to offset private student loan borrowers' federally protected benefits: IRS tax refunds and Social Security benefits are protected from collection for defaulted private student loans. Some older borrowers report that when the primary borrower fails to pay, servicers and debt collectors threaten to collect protected benefits which would violate the FDCPA and FCCPA.
We are currently looking into many potential letter violations by typical student loan servicers as our clients also report improper conduct that leads them to believe a default in imminent when it actually is not, misinformation about accelerating the debt, unnecessary defaults by servicer failures to identify the proper amount due or even to take a payment, improper accounting causing late fees or defaults, misleading or outright inaccurate information about repayment plans etc.
We will likely be filing many of these as individual actions and in some cases, class actions, in our efforts to force change and transparency by student loan servicers as well as to obtain damages and reductions in loan balances for our clients.  If you or someone you know has received inaccurate or overly aggressive letters from student loan servicers (federal or private student loans both) or would simply like an opinion of a letter's content, please run them by us for our thoughts.
Our law firm advocates on behalf of student loan borrowers, for more information please contact us at Arkovich Law  We also have discussed a number of student loan related topics on our blog here, as well as in our Student Loan Survival Center.