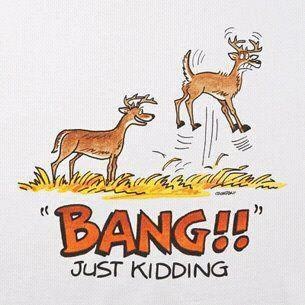 In a strong opinion favoring Florida homeowners, the Eleventh Circuit slammed the door in the face of debt collectors and mortgage servicers in foreclosure cases making it abundantly clear that calling homeowners multiple times in one day after they have hired an attorney to represent them, using abusive and offensive language and lying about foreclosure sale dates and other unscrupulous behavior would no longer be tolerated. In Birster v. American Home Mortgage Servicing, Inc. Case no. 11-13574, (11th Cir. July 18, 2012), the Court said no more when it reversed the Southern District of Florida who had ruled for the mortgage company.
I urge all homeowners who have suffered abuse at the hands of their mortgage servicer (which frankly is most all prospective clients I speak with) contact an attorney immediately – the protections afforded by the FDCPA have a one year statute of limitations, under the FCCPA it is extended to two years. If you already have an attorney, print out this blog, or tell your attorney about this brand new case so he or she can now use this powerful tool in the defense of your case. We sure plan to.
You may be asking why is this case so important?
A short history is in order:
Prior to May 1, 2012, the case law including a 2009 opinion in Warren v. Countrywide Home Loans, Inc., 342 F. App'x 458 (11th Cir. 2099) was standing in the way of homeowners of availing themselves of the protections offered by the FDCPA. In Warren, the Court held that because the collection activity was related to the enforcement of a security interest, mortgage servicers were exempt from the FDCPA. Here in Florida, that made us relunctant to file cases under the FCCPA as well due to interpretation similar to the FDCPA. The Eleventh Circuit governs all of Florida, as well as Georgia and Alabama.
On May 1, 2012, a crack appeared in the mortgage servicer's armor. The Eleventh Circuit issued its opinion in Reese v. Ellis, Painter, Ratteree & Adams, LLP, 678 F.3d 1211 (11th Cir. 2012), where it found that a law firm's letter demanding payment on the underlying debt fell under the protections of the FDCPA. In doing so the Court ruled that a communication related to debt collection does not become unrelated to debt collection simply because it also relates to the enforcement of a security interest. In other words the letters serve a "dual interest" of both debt collection and enforcement of a security interest in the real property. To find otherwise would have required a finding that the FDCPA only applies to unsecured debt which Congress did not envision.
Blogs around the country reported " a cause for concern" for foreclosure attorneys. It was still unclear to many how far the Reese opinion would go with regarding the collection of debt.
As of July 18, 2012, they should be concerned. Now foreclosure attorneys and their mortgage servicer clients will be held accountable for the abuses we see daily.
Also I'd like to give thanks to the newly established Consumer Financial Protection Bureau who filed an amicus brief in the Birster case. This is the new consumer agency established by the Frank Dodd Amendments. They extended their support and resources for this case where they presented argument as to the extent to which the FDCPA prohibits harmful debt collection practices that occur in the context of foreclosure proceedings.
Now let's go get em.