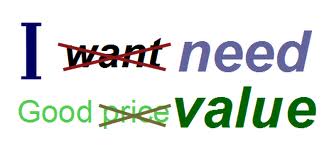 Quotation of the Day:
"The fundamental issue is that law schools are producing people who are not capable of being counselors. They are lawyers in the sense that they have law degrees, but they aren't ready to be a provider of services." Jeffrey W. Carr, General Counsel.
At my Tampa, Florida law firm we pride ourselves in our abilities to counsel clients as to their options and help make decisions that may impact the rest of their lives. We don't take that responsibility lightly. We don't just file bankruptcy for everyone who contacts us. It is not one size fits all. We don't mandate that our bankruptcy clients file according to our schedule when simple timing and planning achieves a much better result. We don't suggest every client defend their foreclosure or maintain a scorched earth policy. We are able to advise our clients regarding both bankruptcy and foreclosure or civil defense. I have 20 years legal experience in areas of bankruptcy and civil litigation (including foreclosure defense).
Most bankruptcy attorneys are not litigators and don't know a whole lot about foreclosure defense and civil litigation. Which means the advice they give is limited. Most foreclosure defense attorneys don't practice bankruptcy. Sometimes an attorney's advice in one area contradicts the advice of an attorney in the other area. Kinda like a plumbing repair. The electrician may say one thing is needed, the plumber may say another, and the tile or cabinet person may have a third opinion.
For a kitchen remodel this could be a disaster. I once had a contractor client who was in fact doing a kitchen remodel. He was a very skilled carpenter, carved beautiful teak tables and the like. But he wasn't a plumber. When the client wasn't happy the project was unfinished before Thanksgiving week, the carpenter made the water work temporarily until the licensed plumber could come out on Monday. Monday came and the client turned away the plumber saying everything was fine. The client didn't know the "fix" was designed to last only a short time. Both contractors knew what was needed but they weren't dealing directly with one another to ensure it was done. Fast forward three weeks and the neighbor sees water flooding out of the garage. Damage estimate was over $100,000.
Nowadays though price sometimes wins out. Our prices for a Chapter 7 are probably $200-$300 higher than a mill (a high volume practice) and although our total is identical in a Chapter 13 as a mill, we often require $200-$300 more before filing. But we believe the old adage still applies: you get what you pay for. And it doesn't always pay to cut corners.