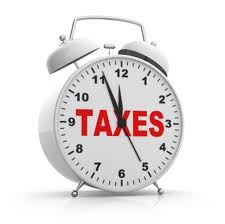 The late night fiscal cliff tenative workout included a proposed extension of the Mortgage Debt Relief Forgiveness Act for one more year to include 2013! Floridians seeking to short sale their home but weren't able to get it done prior to the end of 2012 can breathe a sigh of relief. It'll take a few days, but provided the House approves the Senate's Bill, it will be full speed ahead for short sales for another year.
Popular blogger Calculated Risk posted the Senate version of the bill (H.R. 8) today.
Expiration of the favorable tax treatment of cancelled debt would create a major headache for homeowners who sell their home short (for less than what is owed). It would also apply to foreclosures and a deed in lieu of foreclosure.
Short sales are a common alternative to a foreclosure sale that has gained ground in the past couple years. It is a faster way to get the loans off their books for lenders, and many lenders will agree to waive the deficient unpaid balance in writing. This helps homeowners by getting closure of a bad chapter of their lives so they can move on without fear of being sued. Future governmental financing of a home is presently easier for someone who completes a short sale as opposed to a foreclosure sale.
For those interested in short sales, it is important that you file appropriate defenses to the foreclosure to delay it long enough to complete a short sale. We often suggest that our clients remain in the home for a period of time and save some money for move out expenses. Then do a short sale when you are ready to leave.
For more information, Arkovich Law offers a free consultation for all mortgage related matters (short sale, strategic default, foreclosure, loan modifications, deed in lieu etc.)